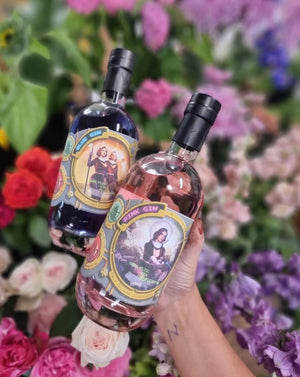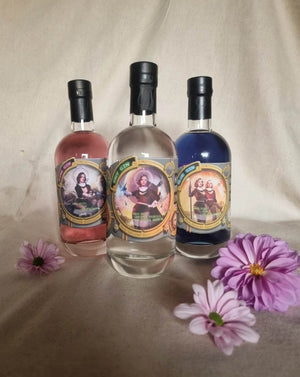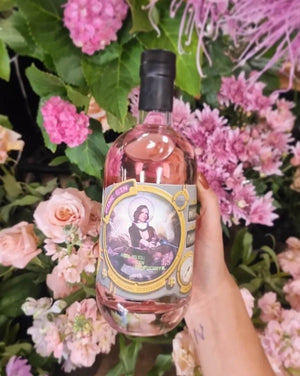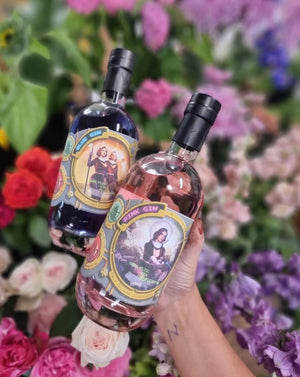 Twin Gallows Distillery Gin
Send a bottle of a locally made, delicious drop! Distilled deep within bushranger country, Twin Gallows Gin is made for the discerning drinker. 
Made locally in the historic Araluen Valley in southern NSW, is known as The Valley of Peace, a bucolic micro-climate with famous stone fruit orchards, market gardens and fat cattle, surrounded by towering mountain bluffs.
DRY GIN
700mls
Twin Gallows signature Dry Gin. Juniper Berry and Coriander Seed. Simple, Clean, Smooth. Great with tonic and a twist of your favourite citrus, or in a dirty martini.
PINK GIN 
700mls
Infused with 100% fresh Australian raspberries and double filtered, this a perfect summer sipper. It's delicate, sweet, and just damn tasty.
Spice up your lemonade with a dash of Pink Gin to really refresh after a day on the mower. Chuck a bottle in the picnic basket and let the raspberry goodness bring out the best in a summer day.

BLUE GIN
700mls
Infused with the flower of the Butterfly Pea (Clitoria ternatea), this Gin has wonderful floral and fresh herb notes. Add a slice of lemon for a crisp refreshing drink, and a shift from deep blue to a rich purple.
*Please note alcohol deliveries require the recipient to be over 18 and to be home at time of delivery. By NSW law, we cannot sell this product in store and is for gift deliveries only.