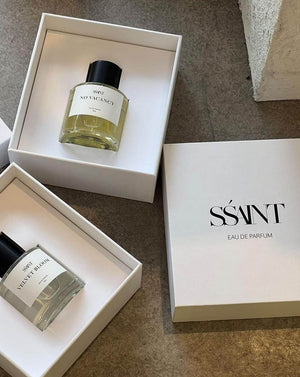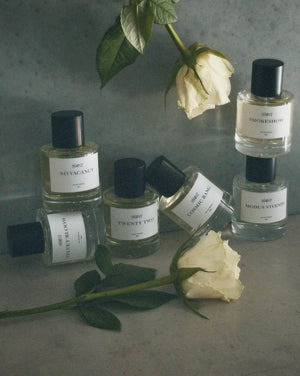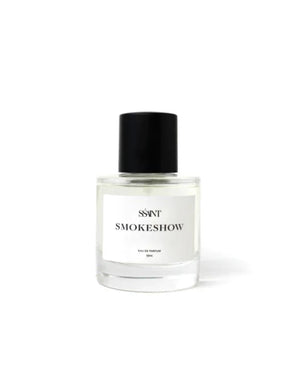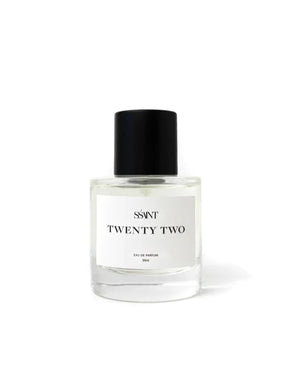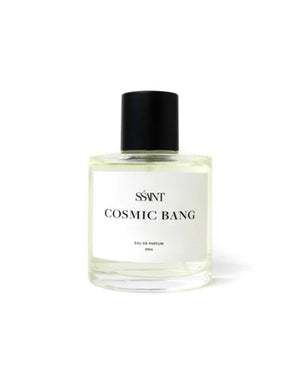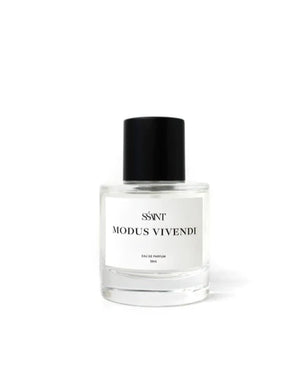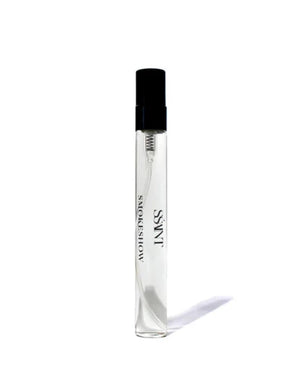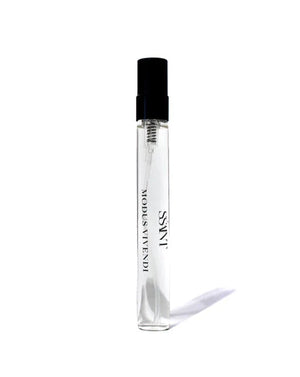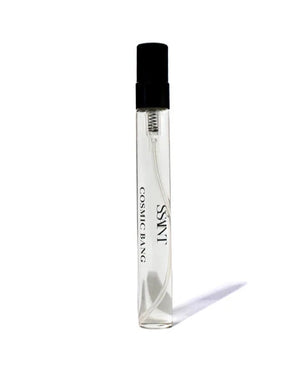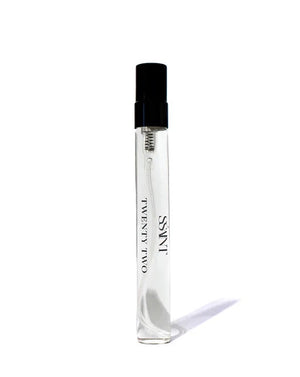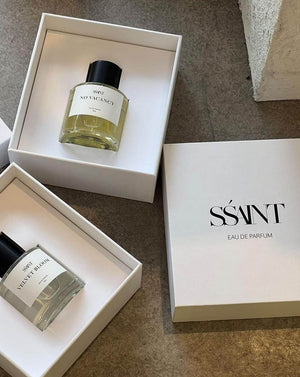 SŚAINT Perfume
Powerfully nostalgic and wildly addictive.
SŚAINT is a conscious, gender-neutral line of signature scents born from a collective and intrinsic appreciation towards the ethereal qualities and emotive capabilities of fragrance and the natural world.

Explore the full collection of parfums with a Discovery Set or in store with our testers. Once you decide on a favourite whether it be Cosmic Bang, Twenty Two, Smokeshow or Modus Vivendi you can purchase a handbag size 10ml spray or a full size 50ml bottle. 
MODUS VIVENDI
Like Kerouac's fabulous roman candles, you burn for everything life has to offer. You've paraded across the earth's plains, sailed on vivacious seas, and slept soulfully in long-forgotten forest ruins. Mad, bad, and dangerous to know, you are the rich scent of wild, seductive nature: cardamon, cedarwood, sandalwood, leather and musk.
Unisex fragrance with the below notes:
Iris, Cardamom, Leather
Fir Needle, Violet Leaf, Papyrus
Amber, Virginia Cedarwood, Cashmere Musk, Sandalwood
COSMIC BANG
Like the arresting nostalgia of an ocean tide at midnight, it is lightning's crack wrapped soulfully in silk, a complex fusion of mystery and equilibrium. The androgynous scents of black tea, bay leaf, hay, bergamot and tobacco transport oneself to an ancient earth accentuated by the delicacies of musk, fig and cedar.
Unisex fragrance with the below notes:
Fig, Bergamot, Bay Leaf
Musk, Vetiver, Cedar
Hay, Tobacco
TWENTY TWO
The air before an earth-breaking storm, thunder's promising rumble, a low fire crackling as shadows flicker. A snifter of brandy and a lingering, shared glance. The relief of the falling rain. Notes of smooth amber with a resinous, woody foundation: for those with strength of character and a desire to live in each rich moment.
Unisex fragrance with the below notes:
Bergamot, Coriander Seed
Guaic wood, Patchouli, Incense, Myrrh
Amber, Vanilla, Musk, Gum Resin
SMOKESHOW
During dusk's golden hour, rays of sunlight reach down from the vast sky and fill your world with possibility. Explore the border between day and night, past and future, thresholds and transformation. Let warming notes of orange flower petals, cloves, chestnut and vanilla open a doorway to your true self.
 Unisex fragrance with the below notes:
Pink Pepper, Orange Citrus, Clove Spice
Chestnut, Juniper Berry, Cade
Cedarwood, Cashmeran, Balsam of Peru, Vanilla