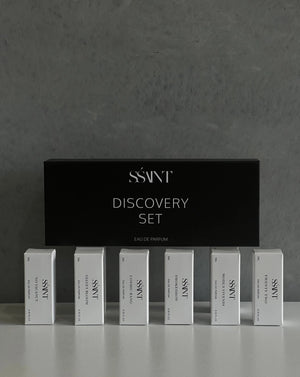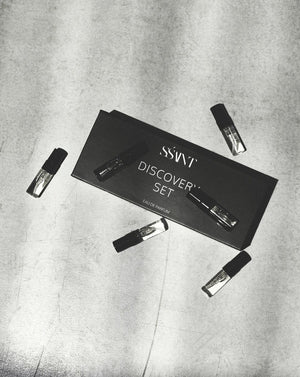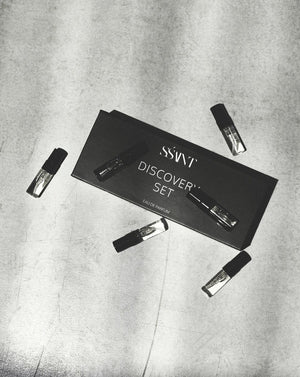 SŚAINT Perfume - Discovery Set
Powerfully nostalgic and wildly addictive.
SŚAINT is a conscious, gender-neutral line of signature scents born from a collective and intrinsic appreciation towards the ethereal qualities and emotive capabilities of fragrance and the natural world.

Explore the full collection of parfums with a Discovery Set. Each set contains six 3ml bottles; Cosmic Bang, Twenty Two, Smokeshow, Velvet Bloom, No Vacancy & Modus Vivendi. Allowing you to experience all of the SŚAINT scents before deciding on a favourite. Perfect for yourself, or the ideal gift.