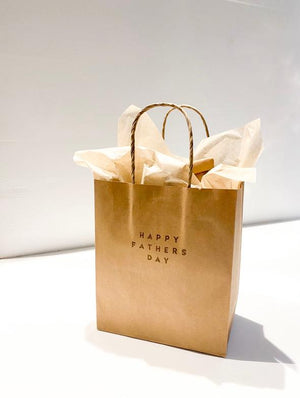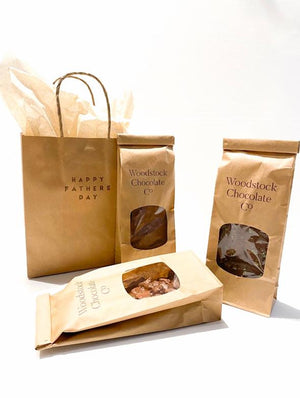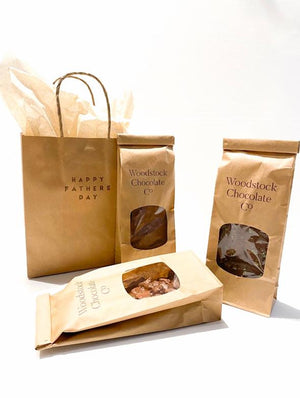 Father's Day Chocolate Gift Bag
A gift bag filled with favourites from Woodstock Chocolate Co. Handmade in Milton, NSW - in a mixture of milk and dark chocolate - rocky road, and two of the popular bark flavours. If you haven't tried their rocky road - you have to! Traditional style rocky road made with their own handmade vanilla marshmallow, caramelised almonds, hazelnuts and pistachios, dried cranberries and Turkish delight pieces.
1 x Rocky Road 150g 
2 x Milk or Dark Chocolate Bark 100g 
Contents may vary with availability
Contains dairy, gluten and soy
May contain traces of peanuts and tree nuts
Available to pick up in store from Thursday 31st August.
We will be delivering Friday 1st September and open until 12.30pm on Saturday for pick ups and last minute gifts!