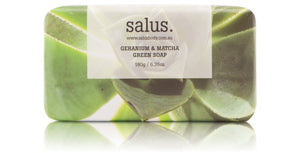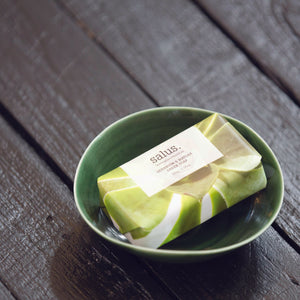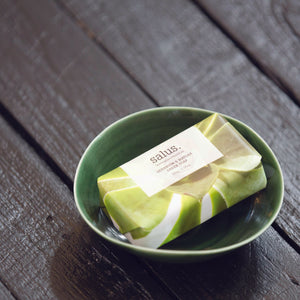 Geranium & Matcha Green Soap
Cleanse and nourish with this conditioning bar of antioxidant rich matcha green tea, green and yellow clays, moisturising shea butter and aloe leaf extract, vitamin e, geranium and rose essential oils. A complex blend suitable for oily, combination and blemish-prone skin types.
Vegan-friendly, cruelty-free and made in Australia. 
Key Ingredients: Green Clay / Matcha Green Tea / Shea
Butter
180g