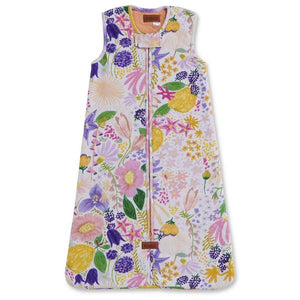 Meadow Sleep Bag
100% organic cotton outer and fill,
Covered zip to keep bub's fingers, toes and chinny chin chin safe, two way zip for super snappy access and easy nappy changes, underarm snaps for flexible sizing as bub grows.
1.0 TOG suitable for indoor temperatures of 21 -23 degrees celsius and heavier 2.5 TOG is good all year around indoor temperatures of 16- 20 degrees celsius.
Big on colour, big on fun since 2012!
Designed in Melbourne